Learn More About Our Affordable Family Law Services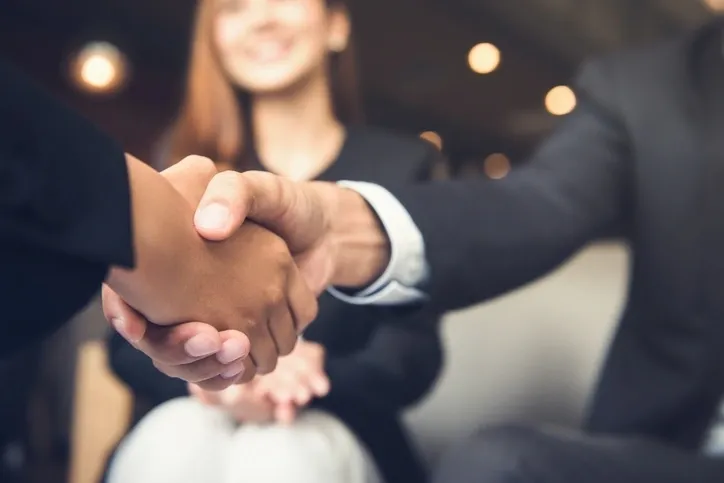 This Is How We Can Help You With Your Case.
If You Want To Fill Out Your Own Forms.
At Affordable Divorce and Family Law, we take the guesswork, time, and inconvenience out of it for you. If you want to fill out the forms yourself but don't know which forms you need, we research the Judicial Council forms for your specific matter and email them to you for a low flat fee. For example, if you are just starting a divorce or paternity case and need the exact forms to begin your case, we will provide those to you via email for a flat fee.
If You Want Us To Fill Out

the Forms for You:
If you want us to fill out the forms for you, we can do that as well. Ms. Miranda or an associate attorney will sit down with you, review your case, and prepare your forms. We can prepare and file ANY type of family law motion or document you need. All forms are reviewed by the attorney and then the client prior to filing. We want to make sure you are completely satisfied. We can also e-file and serve the forms for you. However, court filing fees are the responsibility of the client and must be paid and cleared by the bank prior to filing.
You might be in the middle of your case and you've been doing well, but an issue comes up that you don't understand. Maybe the opposing party hired a family law attorney and the attorney sent you discovery and you don't know the legal rules to complete it accurately. Or perhaps you want to send discovery to the other side because you think he or she is hiding money and you'd like to check their bank accounts.
If You Want Us To Do it All
If you are tired of representing yourself or don't want to represent yourself and you need an attorney to go into court for you, we are here to help. We will represent you at all of your hearings and at trial, and sign in as your attorney of record. We will first meet with you to discuss your case and the issues in full to ensure you are completely satisfied with our grasp of the case. A retainer of $2,000–$5,000 is required before we begin work on your case and an hourly rate would apply based on your income and our fee scale.
What Can I Expect When I Contact Your Office?
You may choose to contact us via telephone or email. We may also consult in person or via zoom, in order to ensure we have all of the information necessary to fill out your paperwork completely. If you are seeking strictly legal advice and/or document review, we are available over the phone or in person. Please see our fee page for a detailed breakdown of services.
Trying To Do‑It‑Yourself Can Be Frustrating and Time‑Consuming
Many self-represented litigants do not have any guidance on which forms they need in order to start, maintain, and complete their divorce, paternity, or domestic violence case. Further, there are hundreds of family law forms and it is difficult to know which forms to use unless you take a trip down to the courthouse, miss work, and wait in the often long line at the self-help desk, only to often have your documents rejected for a small error when you go to file them. This is a hassle and many people cannot afford to lose a full day of work.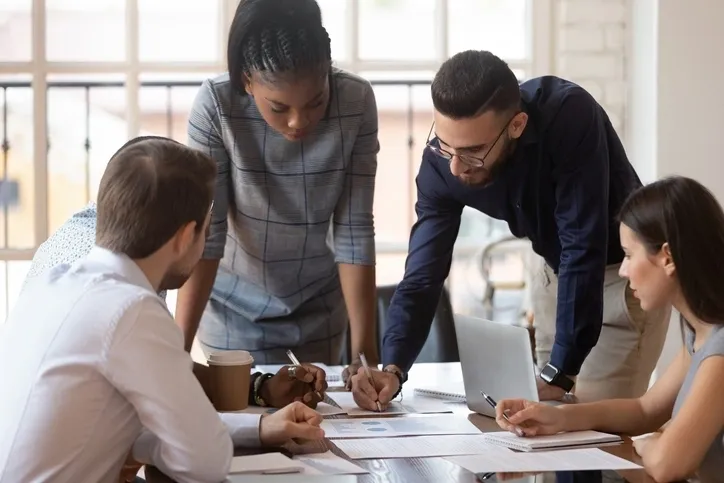 The Following Services are Unbundled or Limited Scope Representation Services for Self‑Represented Parties:
If you have paid us to prepare documents for you, then a phone consultation with the attorney will be necessary in order for us to learn the facts necessary to prepare your documents. There is no extra charge for the consultation, up to one hour. However, if you want us to review documents you've prepared, consult with you on your case, or edit documents you have prepared, please refer to the fees for consultation below. The fees listed do not include filing fees required by the court. Ask us about filing fee waivers, if you meet the court's income requirements.
UNCONTESTED DIVORCE
UNCONTESTED DIVORCE: $2,200.00 (DOES NOT INCLUDE $435.00 FIRST APPEARANCE FEE) payable to the court. Includes a one-hour meeting with the attorney. Includes legal advice and consultation. This is a flat fee.
Contested Hearings/Attorney Appearance
ANY ONE-DAY HEARING with a time estimate of one hour or more. $2,700 PER APPEARANCE. This is a flat fee.
Starting Your Case and Temporary Orders
INITIAL PLEADINGS TO BEGIN DIVORCE OR PATERNITY CASE: $600.00 ($435.00 filing fee to court + $30.00 in e-filing fee)
PREPARATION OF RFO OR RESPONSE OR EX PARTE: $1,000
PREPARATION OF DOMESTIC VIOLENCE RESTRAINING ORDER: $700.00
RESPONSE TO RESTRAINING ORDER: $500.00
PREPARATION OF MANDATORY DISCLOSURES: $600.00 includes Income and Expense, Schedule of Assets and Debts, Declaration of Disclosure, Proof of Service of Declaration of Disclosure, and Service by Mail on Opposing Party.
Trial and Misc Docs
TRIAL BRIEF: $1,000.00 10 PAGES OR LESS
TRIAL/HEARING EXHIBIT LIST: $200.00 ($50.00 per page after the first page)
TRIAL/HEARING WITNESS LIST: $200.00 ($50.00 per page after the first page)
REQUEST FOR JUDICIAL NOTICE: $200.00
TRIAL/HEARING QUESTIONS: $300.00 per 40 custom questions (does not include doc review or consultation)
MISC PLEADINGS: $200.00 for the preparation first two pages. $50.00 per page thereafter
HEARING TEMPLATE SHEETS: $50.00 per issue, i.e., custody, visitation, child support, spousal support
Discovery
PREPARE SPECIAL INTERROGATORIES: $600.00 PER 35 OR LESS
PREPARE DISCOVERY DOCUMENT REQUEST (includes mail service on the opposing party): $200.00
REQUEST FOR ADMISSIONS: $600.00 FOR 35 OR FEWER QUESTIONS
FORM INTERROGATORIES (includes mail service on opposing party: $200.00
SUBPOENAS: $100.00 + $100.00 additional dollars for custom document request attachment
ATTEND DEPOSITION TO DEPOSE OPPOSING PARTY AT DEPOSITION/INCLUDES PREPARATION OF QUESTIONS FOR HEARING: $2500.00 per day
Responding to Discovery
RESPOND TO DOCUMENT REQUEST: $1,000.00
RESPOND TO 35 OR FEWER SPECIAL INTERROGATORIES: $500.00
PREPARE MOTION TO COMPEL: $1,200.00 depending on the number of demands
PREPARE MOTION TO COMPEL FURTHER RESPONSES: $2,000.00
Communications
EMAILS: $50.00 per email from/to opposing counsel or other third parties on behalf of the client. (We do not charge for communications to establish your case with us or if you have questions regarding work we are doing for you).
IN-PERSON MEETINGS WITH CLIENT FOR ADVICE ON CASE OR DOCUMENT REVIEW: $150.00 each ½ hour.
DOCUMENT REVIEW ONLINE/EMAIL: $150.00 up to ten pages of the document, $5.00 per page thereafter
PHONE CALLS WITH CLIENT OR ON CLIENT'S BEHALF: $50.00 up to 15 minutes
REVIEW LETTERS: $20.00
LETTERS: $200.00 PER PAGE if mailed - $50.00 if emailed
Service of Documents
PERSONAL SERVICE OF PLEADINGS: $80.00 (this service is available if we are preparing your documents
MAIL SERVICE OF DOCUMENTS: $35.00 (includes filling out a proof of service and dropping documents in the mail. Does not include postage charges)
When You Just Need Blank Forms
EMAIL BLANK JUDICIAL COUNCIL FORMS TO CLIENT: $30.00 (charge is per form, not per page)